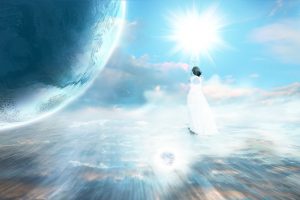 Divine life is healing and energizing me now!

When I affirm well-being and health for myself,
I am giving myself a blessing —
from the top of my head to the soles of my feet.

I am awakening my body to the healing energy that is being carried along through my heart, arteries and veins.

Divine life is moving throughout my body,
and I am healed.

The life of God responds to my affirmations of life and healing.
There is an ongoing renewal of cells,
muscles and organs taking place.

Divine life is moving throughout my body,
and I am energized.

I have been created to be whole and well, so every fiber of my being respond with a renewed vibrancy each time
I affirm life.

Divine life is moving within me in every moment,
healing and energizing me.

I am complete and whole.

* * *

As I pray, I align my thoughts with the healing vibration of God's love.

My act of prayer creates a powerful healing frequency
that resonates within my body.

As I focus on the divine love that created me,
every cell of my body responds to the rhythm of healing.

I feel God's love moving through me
to renew and strengthen my body.

* * *

In a meditation of gratitude,
I see the abundant blessings that are already here in my life.

Because I am aware of the prosperity that I already have,
I bring even more prosperity into my life.

Appreciation is a magnetic force that draws more good to me.

* * *

I have made a commitment to being healthy,
so I eat balanced meals and exercise frequently.

Honoring my body as the temple of God's spirit that it is,
I remain healthy and whole.

If ever I face a health challenge,
I support my own healing as I do others —
by turning to God in prayer and holding positive,
life-affirming thoughts.

God created me to be healthy,
and the life within every cell, organ, muscle, and bone of my body responds to my faith-filled prayers with healing and renewal.

* * *

The peace that is within me and expressed by me first blesses me.
Then as the power of my words of peace moves out into the world,
I pass that blessing along.

I envision my thoughts and words of peace linking with those of others.

Together we form a vital network of peace that connects person to person, nation to nation in love and harmony.
* * *
Evening Peace
Night winds in the lofty pines
Sing a lullaby.
The sun has settled in the west;
First stars adorn the sky.
'Round about dark shadows grow,
Birds have hushed their songs;
Now only to the restless wind
The tranquil earth belongs.
Angels with their wings unfurled
Guard the slumbering land.
And every weary soul finds rest
in God's almighty hand.

— Regina Wiencek
~ * ~ * ~
Angelic Reiki Blessings in Love and Light
Gigi B. Reiki Master/Teacher