~ * Reiki energy is wonderful for self-care and calmness * ~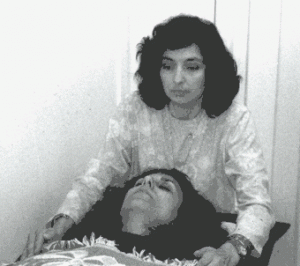 In the first session we will discuss your needs and tailor a Reiki session for you. The session may be Reiki only, but since I have had training in other healing modalities they may also be incorporated as well.
Receiving Reiki is a gentle, calming, centering, peaceful experience. Reiki can also be helpful for pain and stress reduction and for many health issues. Reiki has been used to complement fertility treatments. It is helpful before or after surgery. Dr. Oz has mentioned on television that both he and his wife practice Reiki and she is a Reiki Master.
Reiki is very popular with cancer patients, and also those recovering from Lyme disease, depression, grief and stressful life changes. Reiki is a wonderful way to take care of oneself and release any old energy. It helps to balance your physical, mental and emotional energies.
To Arrange an Appointment for a Session
~ * ~ * ~
$95 Reiki Distance Session (1 hour)
Distance Reiki can be for people or pets
$125 special price for two sessions (if paid at the same time)
I may be able to offer different time amounts and fees
Please call me with any questions
I have had all positive feedback when my regular in person Reiki clients had to receive Reiki healing from me at a distance (when our office/center had to close due to Covid events). And many of them still like to receive their Reiki sessions this way.
You will need an hour where you can lie down quietly
I will call you at the end of the hour to discuss
I will pick an angel card message for you at the end of your session
I may be able to offer different time amounts and fees — Ask me by phone
Note this is not Zoom or Facetime
$95 Reiki Session Western Style (1 hour)
You will lay on a treatment table fully clothed with a light blanket. You will be also lying on a very comfortable heated crystal Biomat which is included as a special bonus.
I may use Young Living Essential Oils… a few drops on the wrists, a few "energy of the bars" positions. Sound healing with singing bowls and tunings forks may also be used as well as different types of crystals. I have some special crystals that were brought back to me from the famous healer "John of God".
John of God is a Brazilian Healer that is credited with helping millions. Karen Leffler & H. Cummings wrote the book: John of God which tells his story. Karen brought me back Crystals from the Casa.
Information on the Amethyst Biomat
The power of Three ‧ Far infrared Rays ‧ Natural Lightwave ‧ Negative ions ‧ Natural Energy ‧ Amethyst ‧ Quartz ‧ Natural
Helps to Strengthen immune system
Improves lymphatic flow
Helps increase circulation, balances pH
Helps clear the mind
Stabilizes nervous system
It feels great and it can be helpful
Cold or warm to very hot — you decide!!!
Wonderful with Reiki
Gigi is a Biomat distributor
$95 Jikiden Reiki Eastern Style (1 hour)
Your Jikiden Style Reiki Session will be customized according to your needs.
~ * ~ * ~
Additions to Reiki Sessions For Everyone:
Add $30-$60: Add Aura Clearing and/or Healing Attunement
These will add more time to your session
This addition is available to everyone
Additions to Reiki Sessions For Reiki Practitioners:
Add $35: Add a Reiki Review of your Reiki Level
The fee can also depend on how much time you need, and if you need any new manuals
Add $35 or $45: Add a Re-Attunement of your Reiki Level
About an hour and a half, this is my most popular way to revitalize your Reiki and may be helpful after any major change in your life
Please bring me a copy of your Reiki Certificate if you did not train with me
When you call to make an appointment, let me know what level Reiki you are. If you are not my student please bring your certificate and manual. Review will be individually arranged. Information about your angels and your aura can be included.
Topics covered may include
Japanese Reiki Techniques,
Rainbow Reiki,
energy exercises,
Reiki Drumming,
Reiki breath work,
hand positions,
use of symbols (Reiki II and higher)
attunement techniques (Reiki III and higher),
healing for animals and marketing tips.
Quick Distance Healing
For past students or clients
Gifted or Love Donations are welcome by check or phone
~ * ~ * ~
Angelic Reiki Blessings in Love and Light
Gigi B. Reiki Master/Teacher